Experience the Antholz Valley: Nature Adventures in the Rieserferner-Ahrn Nature Park, hiking and biathlon at the Lake Anterselva.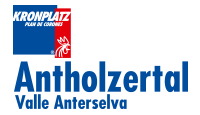 Immerse yourself into a world of discovery
Here, in our Blue Valley, waters freeze on icy glaciers, meander their way through rocks and valleys, rush down roaring waterfalls, stream along the riverbed and come to rest in picturesque mountain lakes. Discover the rare landscape of the Rieserferner-Ahrn Nature Park! How? Find it out together with us!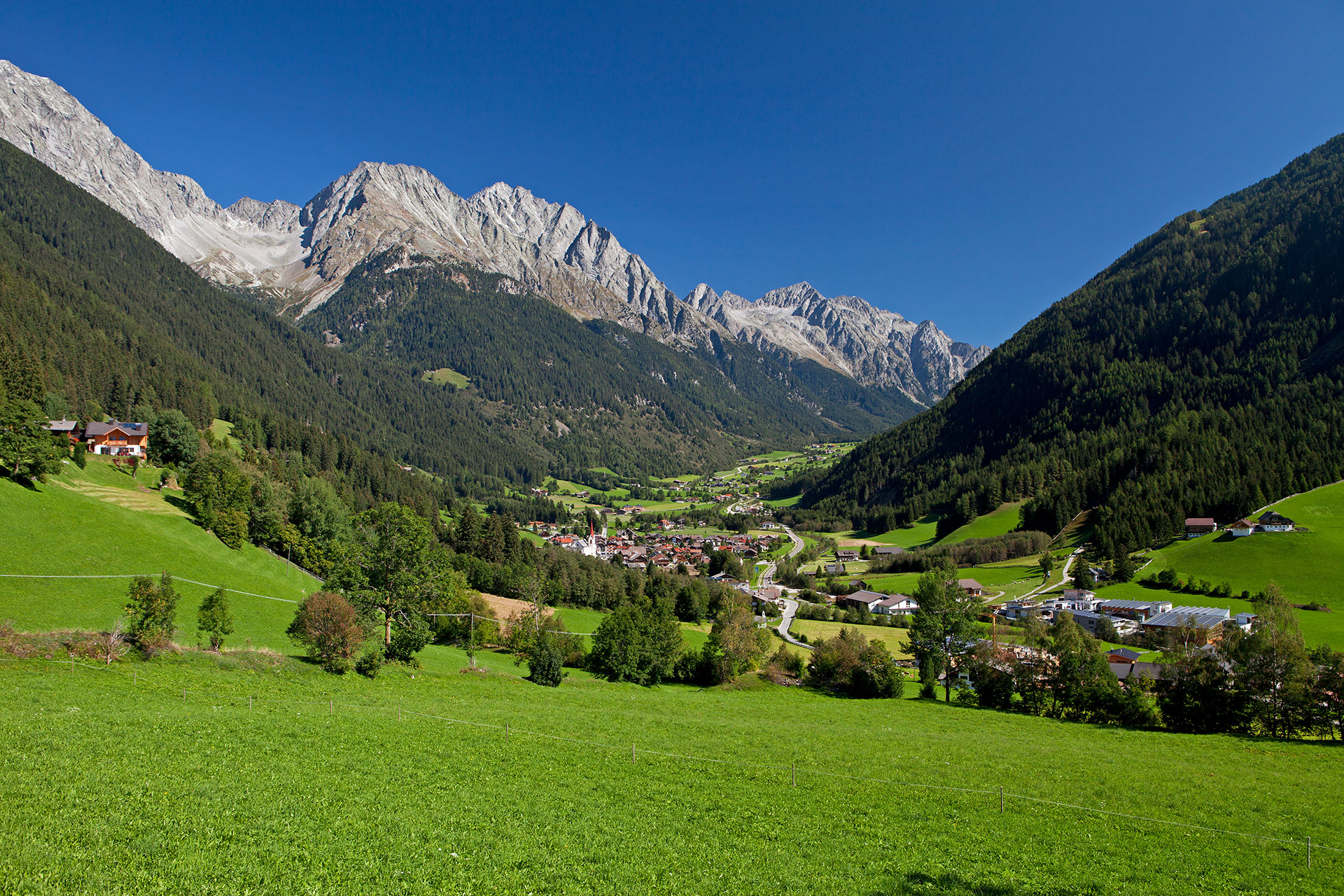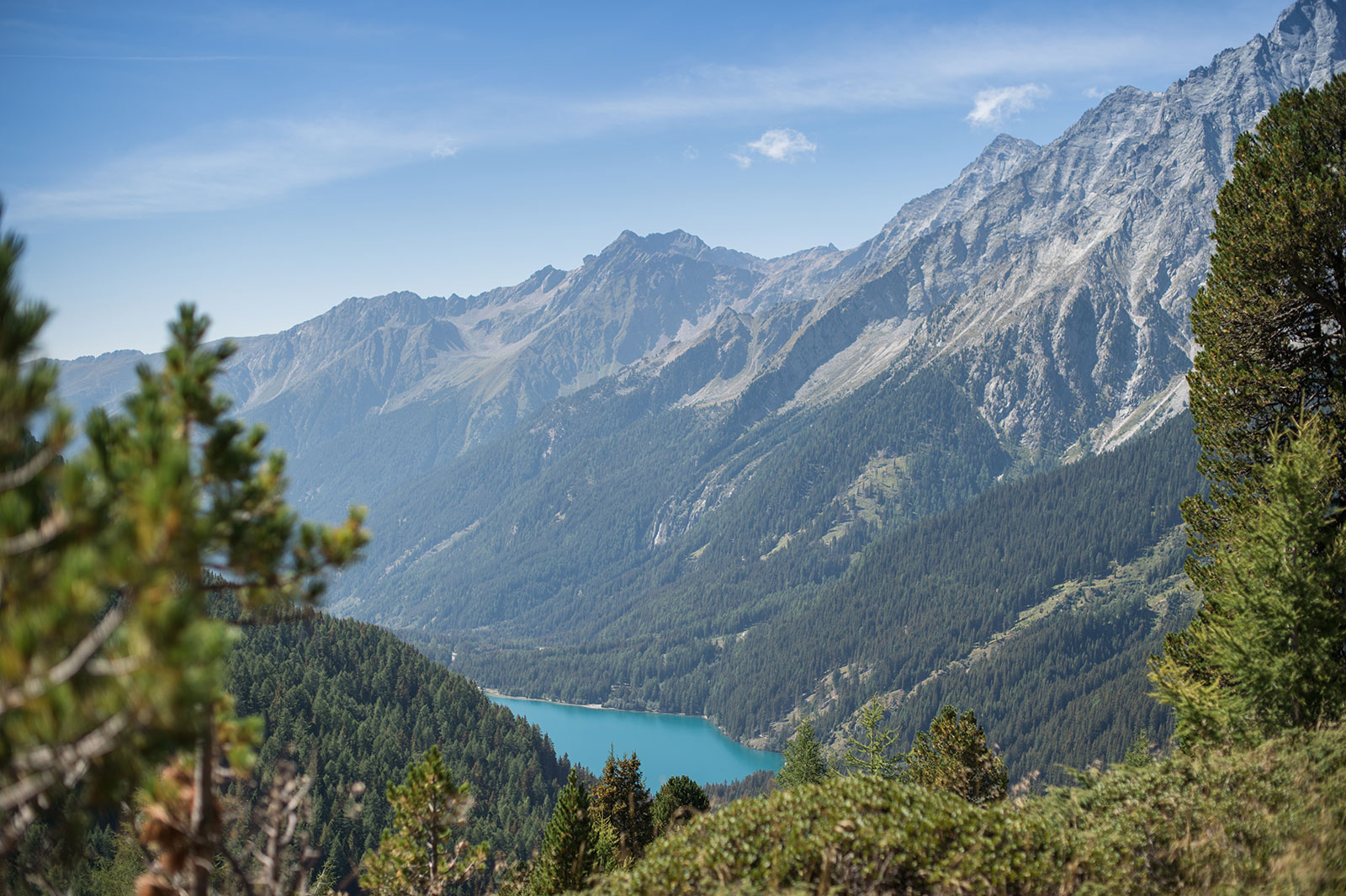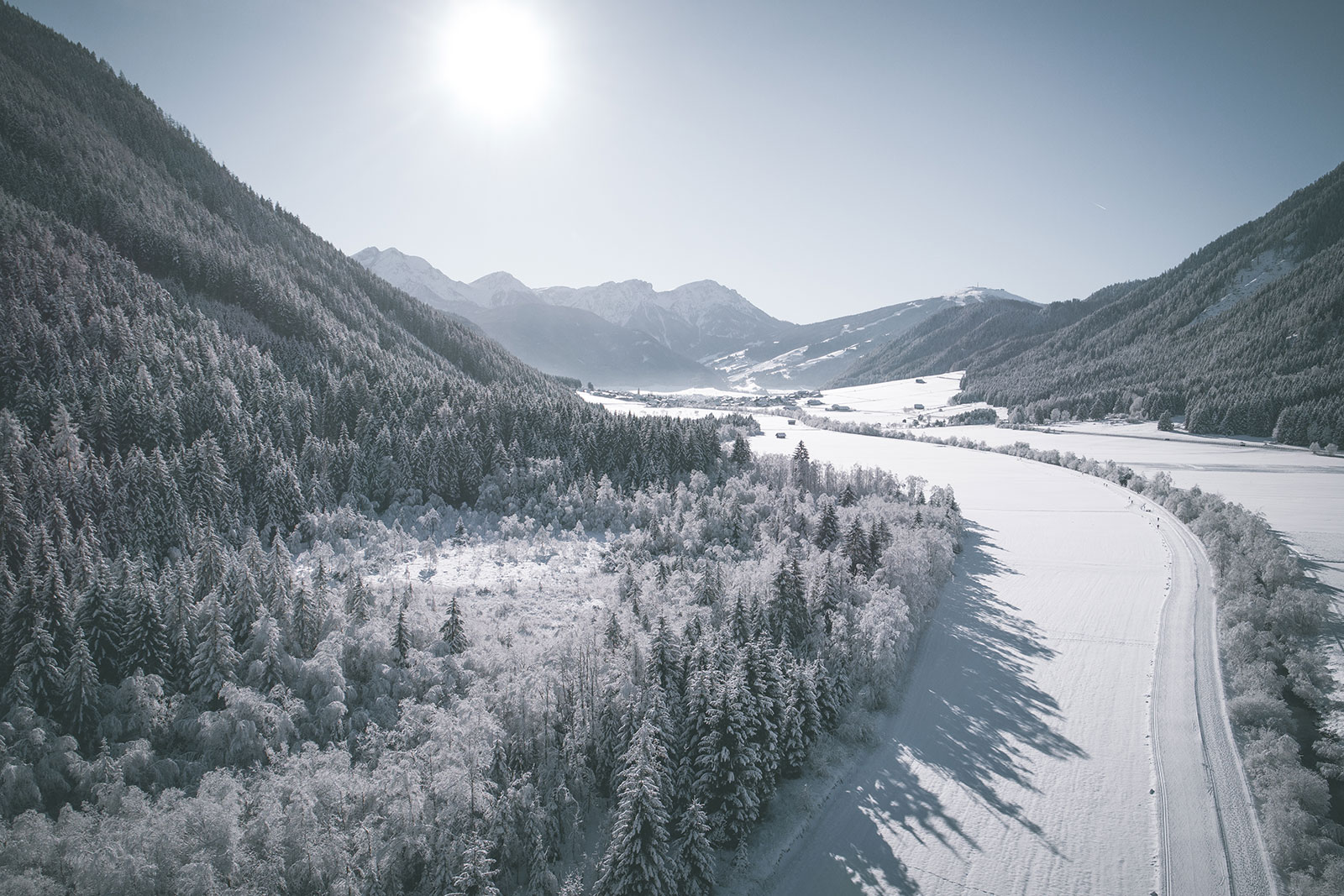 In a side valley of the Puster Valley
Our nature-loving Antholz Valley stretches east of Brunico to the Staller Sattel on the Austrian border.
A holiday in one of the most untouched valleys of South Tyrol is ideal for nature lovers, sports enthusiasts and all those looking for peace and seclusion.

In the ANTHOLZ Valley you will discover much more than impressive peaks, lush green pastures, deep green spruce and pine forests and rustic mountain huts.
Lake Antholz, a turquoise-green jewel of nature
Dark green coniferous forests, the breathtaking mountain scenery of the Rieserferner mountain chain and, in the midst of all this, shimmering turquoise-green water.
Located at the head of the valley, it is also very close to the well-known Staller Saddle mountain pass and Austria. At an altitude of approx. 1,640 m, families, nature lovers and outdoor enthusiasts can enjoy countless activities in the Rieserferner-Ahrn Nature Park all year round.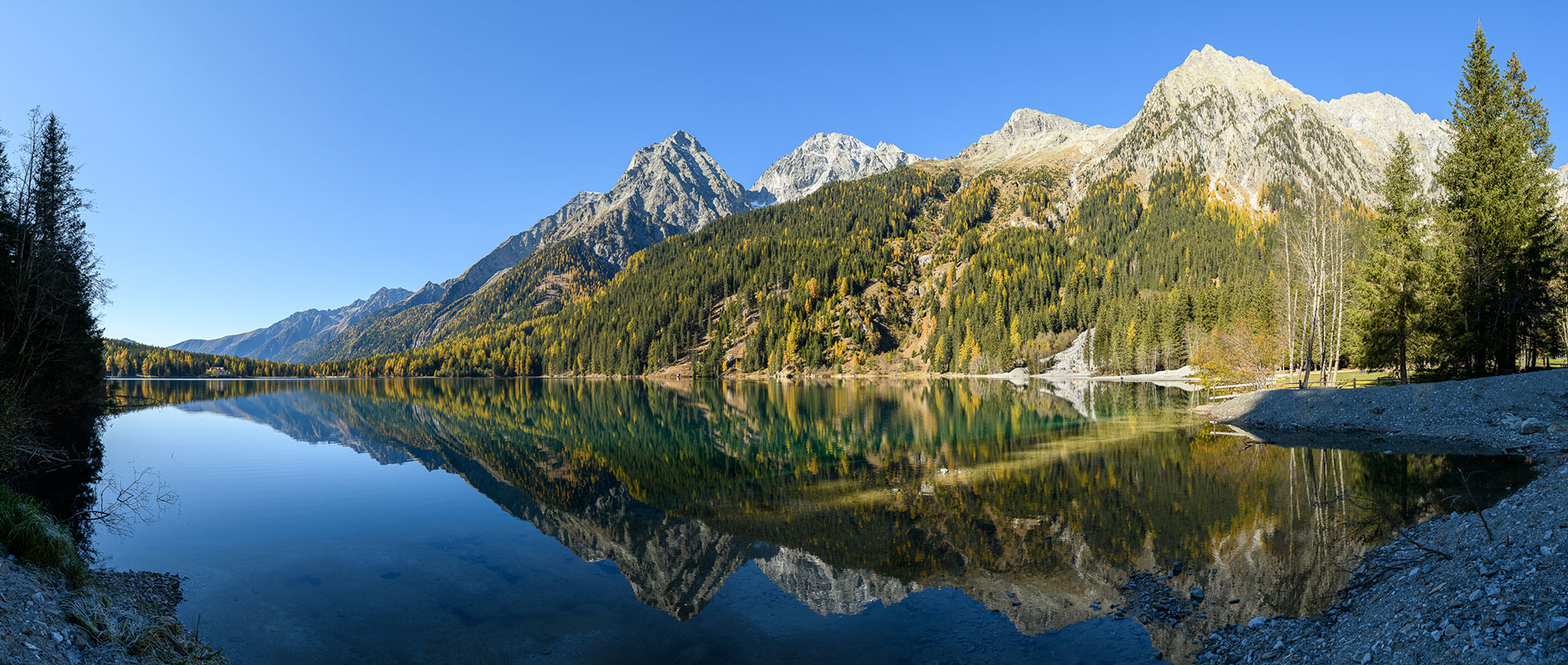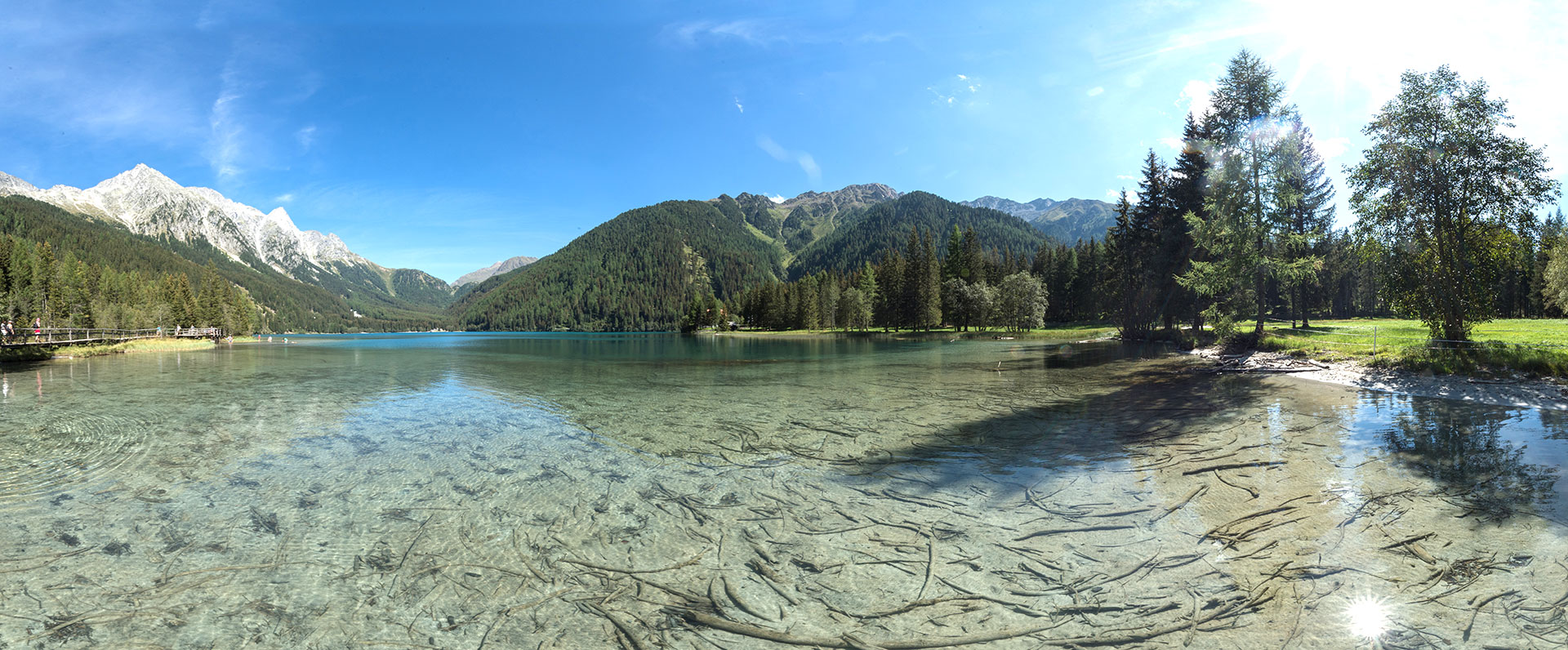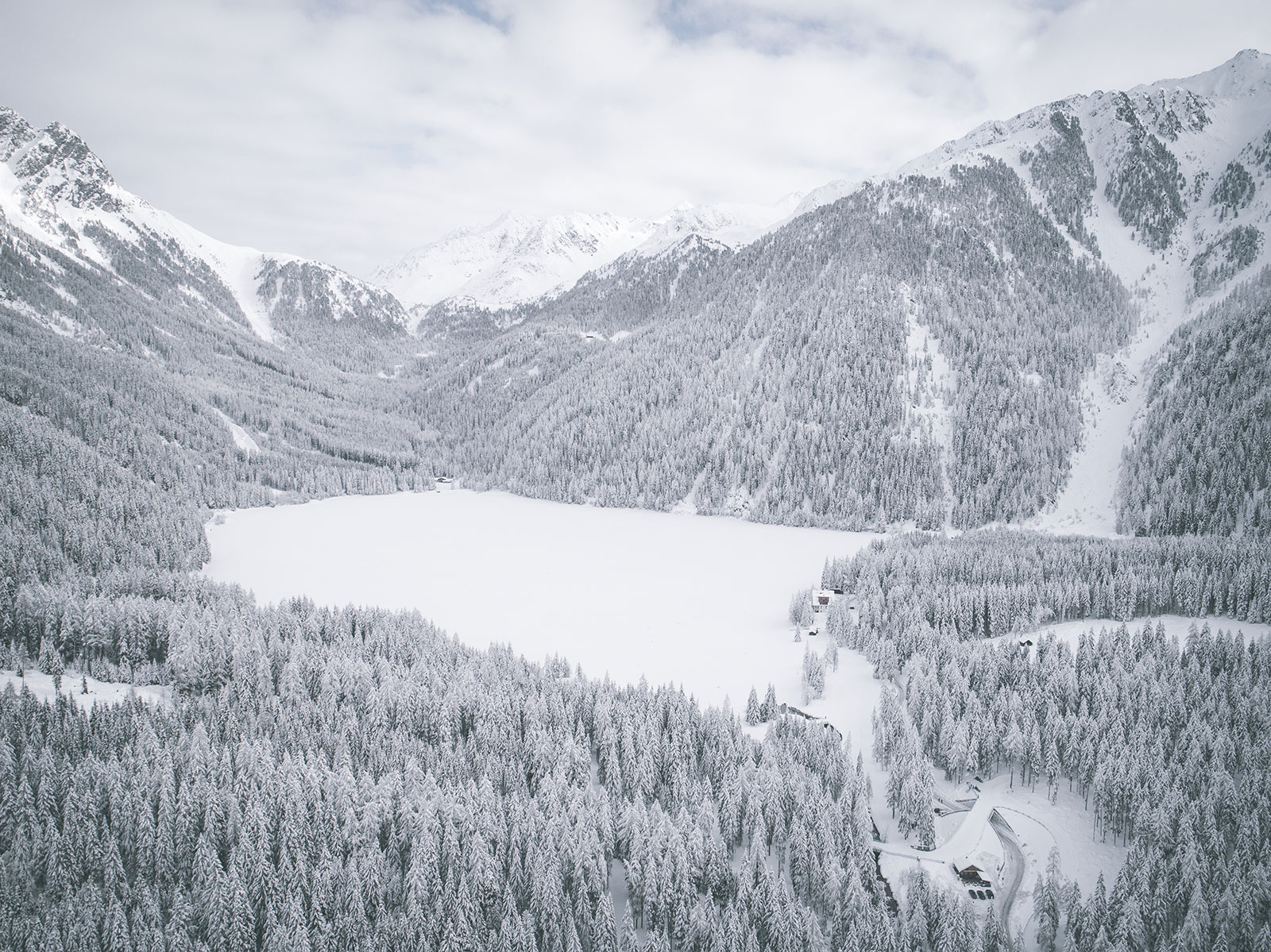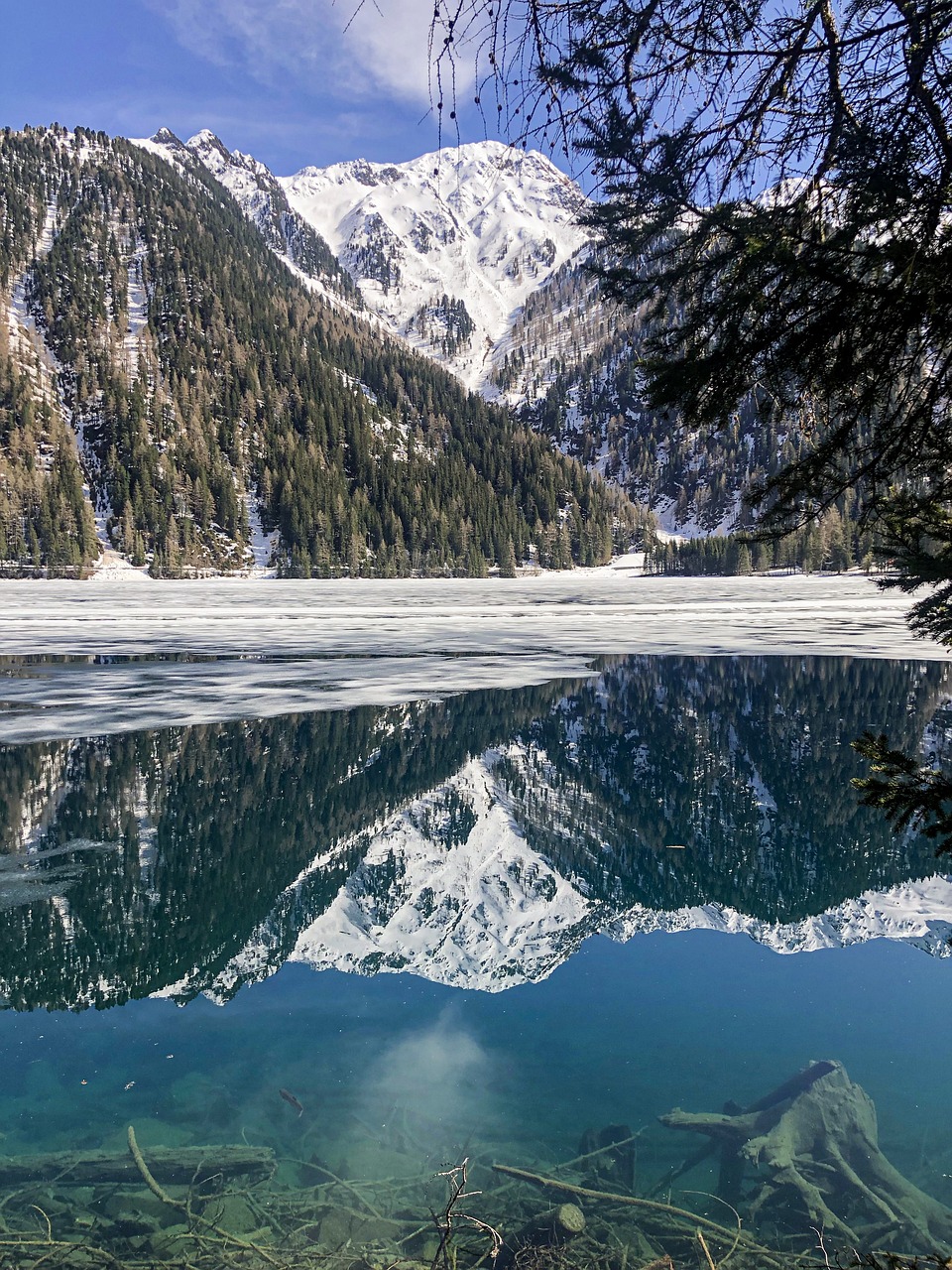 Skiing, Biathlon,
Cross-country skiing and winter hiking
Holidays in a fairytale snowy landscape
The Antholz Valley is widely known for its extensive cross-country skiing network, the biathlon centre and the annual Biathlon World Cup.